Invest in a Laundromat
Locations available in FL, GA, NC, SC and VA
We Are the Market Leader
in cutting-edge, energy-efficient and most of all, reliable laundry equipment
New Laundromats Are Prospering
What Can We Help You With Today?
Real Opportunities in Real Estate
Welcome to SLE
SLE is a regional distributor serving Florida, Georgia, South Carolina, North Carolina, and Southern Virginia. We have distribution centers in Miami, Orlando, Tampa, and Smyrna, Georgia. In addition, we export to the Caribbean, and other export markets.
We specialize in the development, construction, and refurbishment of new and existing laundromats, on-premise laundry applications, and multi-housing laundry solutions. We are also a factory-direct exporter of Speed Queen and UniMac commercial laundry equipment. Our South Florida office is conveniently located near the Port of Miami for cost-effective export shipping.

Our mission is to provide you with the latest in energy-efficient laundry equipment, premium sales support, attractive financing, and professional service.
View Recent Laundromat Projects
SPEED QUEEN INSIGHTS
Create a Best-in-class Experience
The Speed Queen Customer App lets your customers pay with the one thing they never leave home without—their smartphone. The easy-to-use app is fully integrated with your Speed Queen washers and dryers, so there are no additional card readers to install and maintain. Using the app on their smartphone, your customers also can:
Load their online wallet with cash and cashless options
Pay for machines
Monitor wash and dry cycle status and time remaining
Receive a notification when their cycle is finished
Speed Queen Insights
Control all of your laundromats from a single website. Attract and retain more customers with mobile payment. Powered by Speed Queen.

Speed Queen Customer Service Management System
Speed Queen Point of Sale (POS) Overview
Speed Queen Insights Technology Suite
We Are Proud To Serve FL, GA, SC, NC, and VA!
Maximize Revenue with Quantum Controls
Quantum controls put you in the position to drive profitability. Features like time-of-day pricing and cycle upgrade prompts make laundry more rewarding for customers and more profitable for you.
A Stable and Superior Investment
Laundromats have long been considered recession-resistant, staying highly profitable through economic downturns. That stability was amplified during the recent pandemic, as laundromats were one of few businesses to be designated "essential."
With an ultra-high success rate of 94.8 percent, a cash-on-cash ROI of 30 to 40 percent, and a simple management structure, laundromats are an attractive investment, regardless of the economic landscape.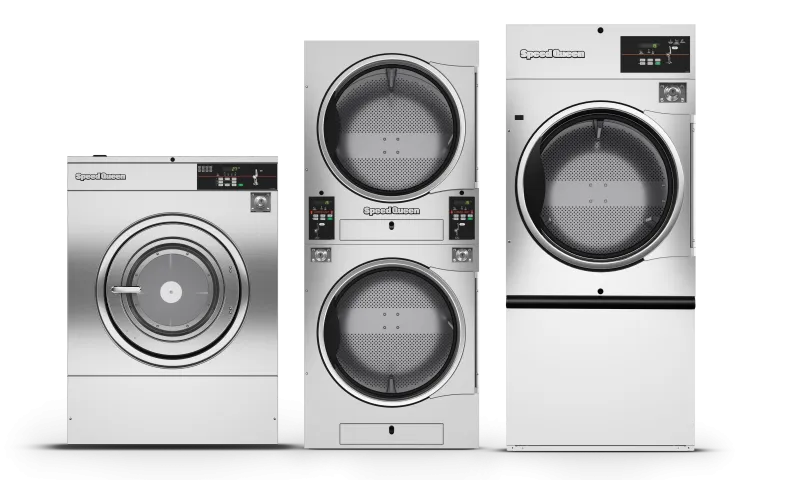 Become An
Investor
Step 1: Qualify and Finance Approval
Minimum financial qualifications to open a laundromat is $125,000.
Step 2: Meet
Connect with an SLE Consultant and start research.
Step 3: Site Selection
Our team identifies the perfect location for your laundromat that meet basic requirements.
Step 4: Lease Negotiation
Our team submits and starts the LOI. SLE does the best negotiation leverage due to our regional size and knowledge gained from the Locations of Dimensions process.
Step 5: Make it Official
Sign the equipment contract.
Step 6: Construction
SLE will work with you and your contractor to design a laundromat that creates an optimal experience and the greatest potential profit for your laundromat.
Step 7: Learn
As the leader in commercial laundry, we'll show you how to hit the ground running and grow your laundromat. We'll teach you everything you need to know about maintaining your Speed Queen equipment.
Step 8: Open
Get your laundromat ready to open.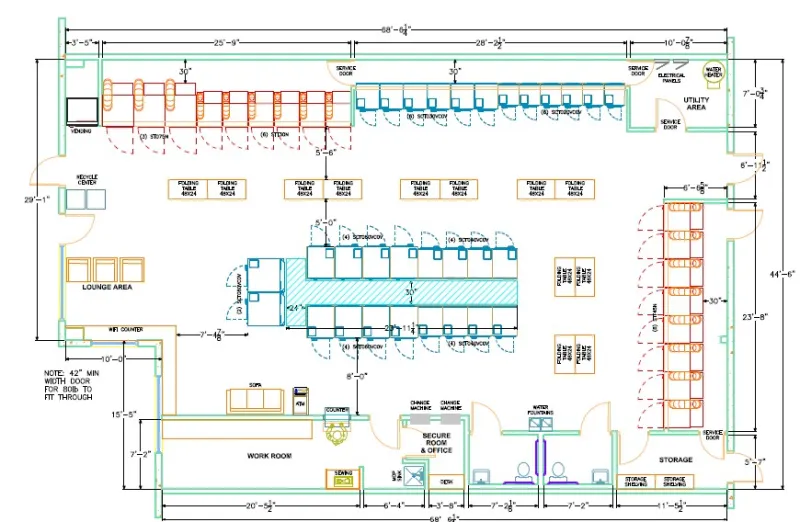 Colonial Height, VA Laundromats for Sale
Two For One- Two adjacent laundromats are being marketed together. $900,000 for the complete package includes full renovations of the exterior, interior, and all new Speed Queen equipment! Five-Year Equipment Warranty. Great Parking, Visibility, Access, and Demographics!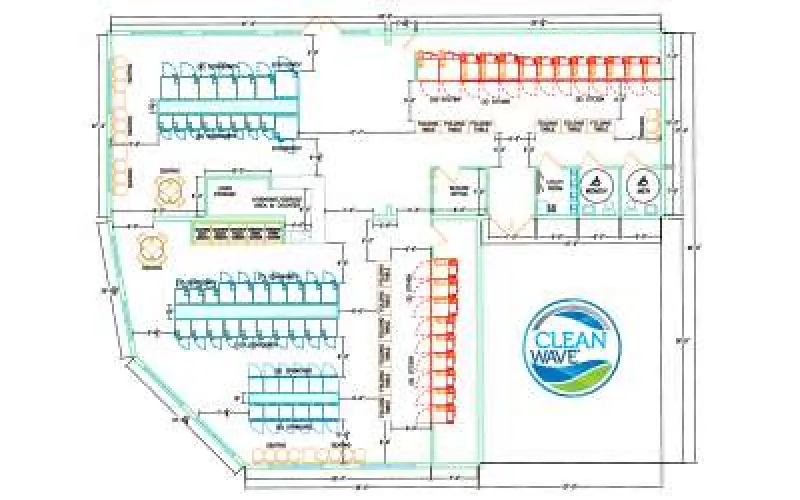 Georgia, North Carolina & South Carolina Locations Available
Georgia, North Carolina & South Carolina

Financing available starting with a down payment of $125,000.
Contact us for additional information.