Horizon - New and Improved!
Revolutionary Balancing Technology
Automatically redistributes even the most unbalanced loads for consistent cycle times, minimized vibration and reduced noise.
20% Larger Capacity
An even larger 3.42 cu.ft. washtub.
2.5 Times Less Noise
Helps create a more welcoming environment for your customers.
Door Opening
15.5" diameter and a 180' door swing help customers quickly load and unload the machine.
4- Compartment Soap Dispenser
Redesigned soap dispenser offers compartments for pre-wash detergent, wash detergent, bleach and fabric softener.
Improved Efficiency
20% larger capacity uses only 6% more water for superior washability, increased customer satisfaction and lower utility bills.
30% Larger Coin Box
Larger integrated coin box on front control front load washers reduces the time you spend collecting coins.
10' Tilted Control Panel
Allows control visibility without bending down, improving the customer experience.
440 G-Force Final Spin
Industry-leading spin speeds remove more moisture from each load, helping to minimize dry times.
Heavy Duty Design
Features like a rugged suspension system and stainless steel washtub and outer drain combine to deliver long- lasting performance.
Patent- Pending Baffles
Revolutionary baffle design cascades water throughout the entire load to ensure superior wash results.
Improved Dispenser Flushing
Four times more flushing and siphoning delivers superior cleaning of dispenser.
Interested In Learning More?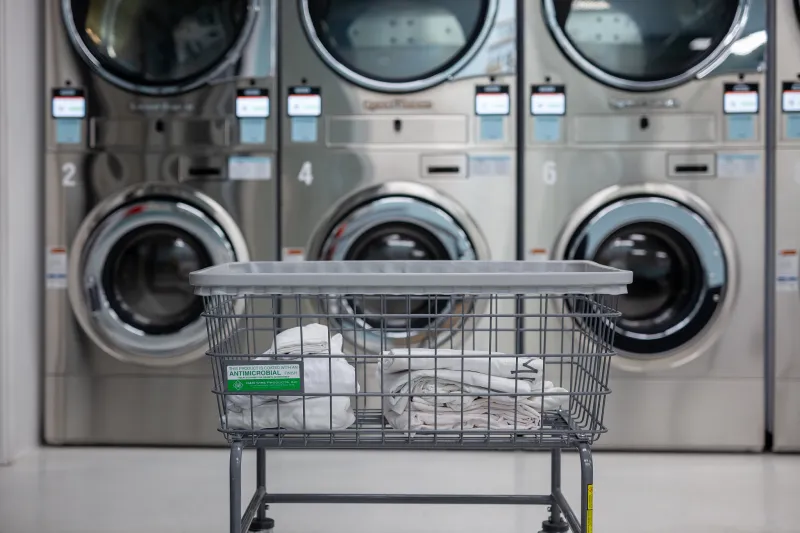 Product Line Features
Please browse our Speed Queen Quantum product line features: